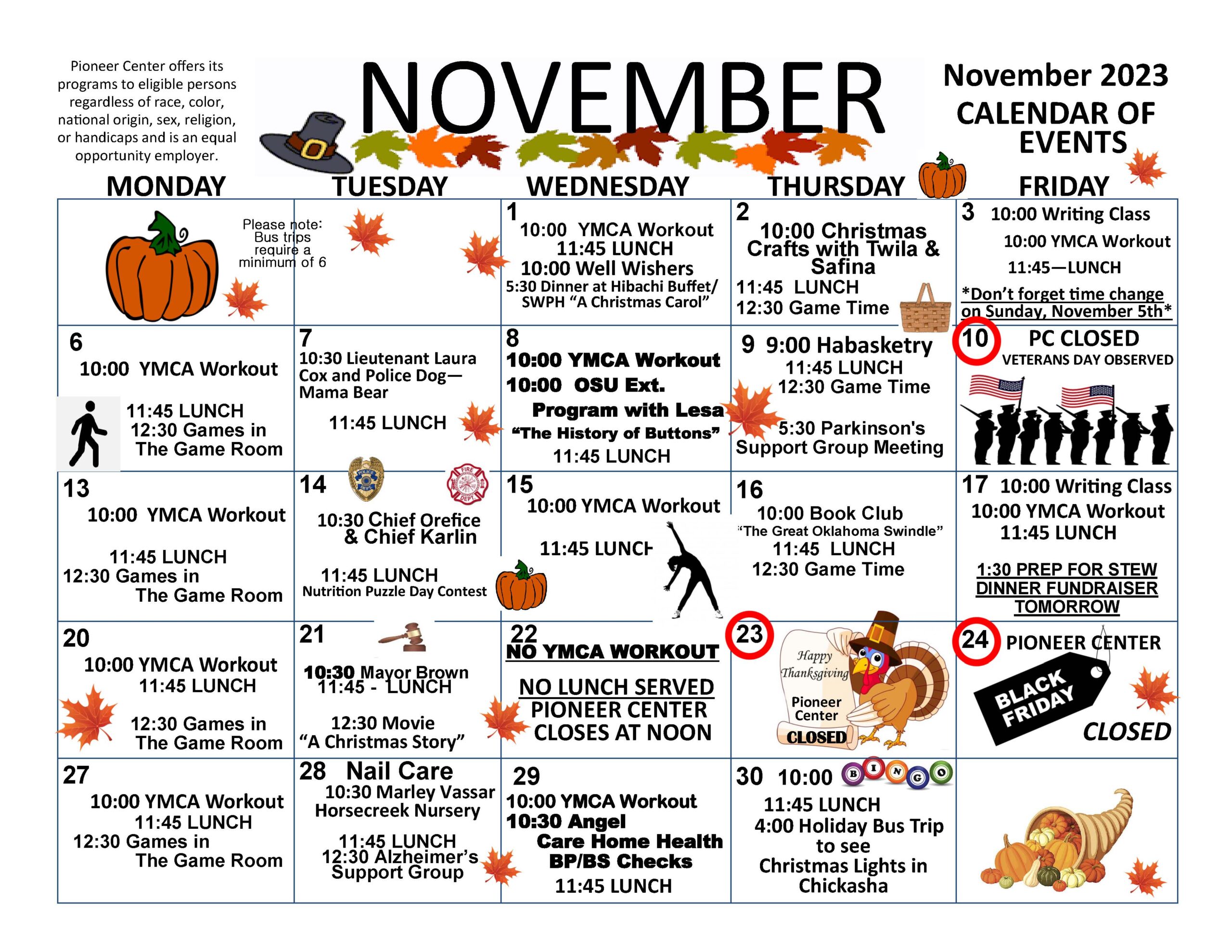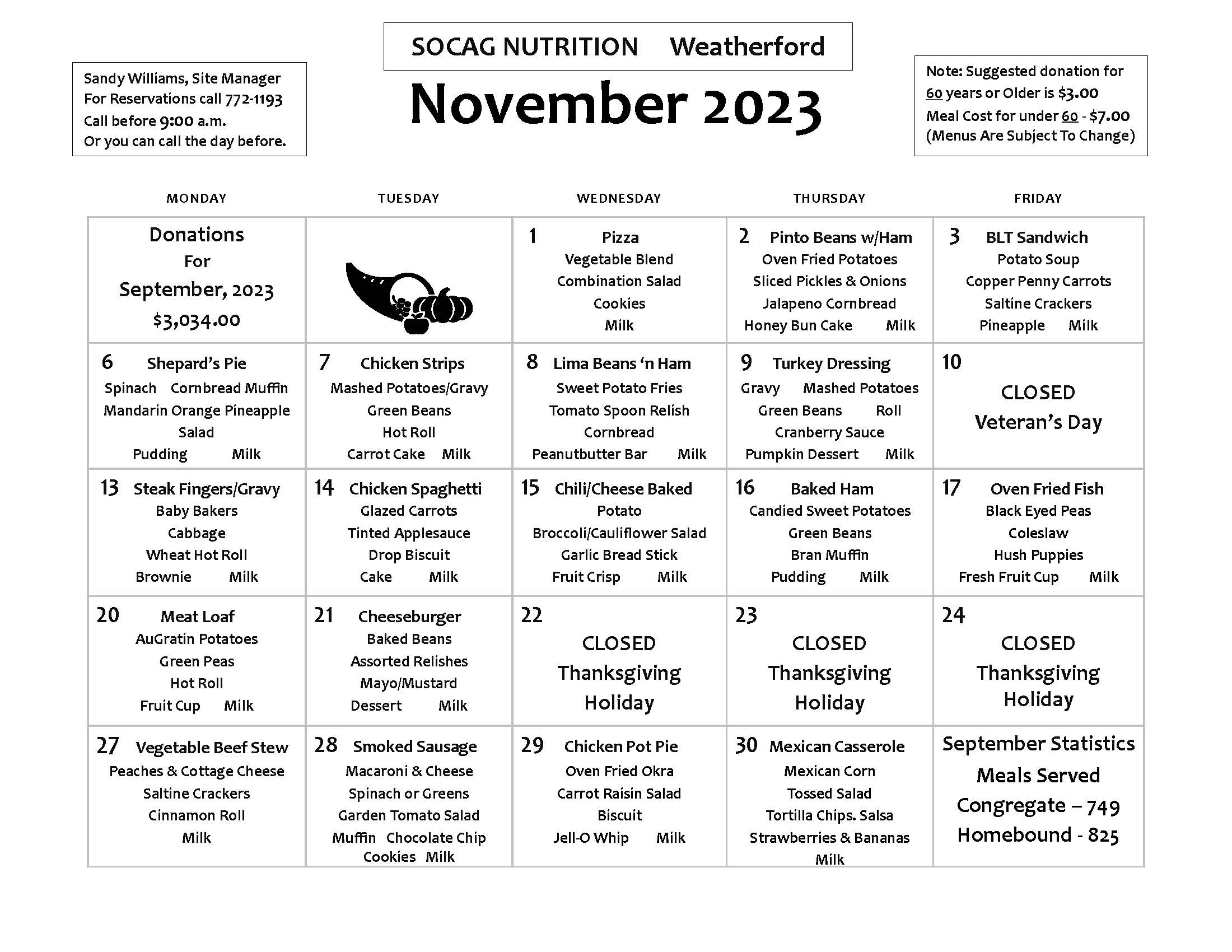 The Pioneer Center is a hidden gem here in Weatherford, and it provides so many opportunities for the residents of Weatherford and the many surrounding cities. The Pioneer Center first opened its doors on April 29th, 1990, with a Grand Opening, which welcomed over 1,200 guests. The Pioneer Center closed, as did so many, for 1 year and 2 months during the pandemic from March of 2020 and did not reopen until May 1st of 2021. Happily, the doors are open, and it serves so many and acts as a Community Center for the City of Weatherford. The 12,000 square foot facility, one of the largest and finest of its kind in Western Oklahoma, is available for rent for various events and activities.
The Pioneer Center provides many activities for all ages. For our senior citizens a monthly newsletter provides information on events & activities which are held at the center. Some of the activities include exercise programs, health services, movies, games, music, quilt piecing, day trips and senior nights out to local attractions, restaurants, and events. The monthly newsletter can be found on the Pioneer Center City website, or a copy can be picked up at the center.
The Pioneer Center is fortunate to have a small 15 passenger bus with a lift. It is used for our trips and by the city for local events. Due to limited space reservations are required. There is a nominal fee for riders.
The best kept secret at the Pioneer Center is that it is available to rent for private groups or businesses for banquets, reunions, birthday parties, anniversaries, showers, business meetings, craft shows, fundraisers, square dances, dance recitals, pageants, church services, weddings, receptions, and so much more. The building is handicap accessible with 3 exits that have automatic doors, and features rooms that can accommodate various size groups. Room rentals range from $100 to $250. We offer extras such as a small stage, sound system with a CD player or jacks for I-Pod, remote projector, drop-down and portable screen, 65-inch smart TV with DVD player, piano, tables (several different shapes and sizes), chairs, and ice machine. Our parlor offers a 64-inch flat screen TV, which is great for viewing movies or hosting small meetings. Rental rates are very affordable and competitive for this area. The high quality of the facility makes it a great rental choice for any occasion or event. The center has an experienced event planner, Cheryl Burliegh, on staff to assist with your next event. For more information on bookings or planning your next event, please call the Pioneer Center between 8:00 a.m. – 5:00 p.m. Monday – Friday at 580-772-1191.